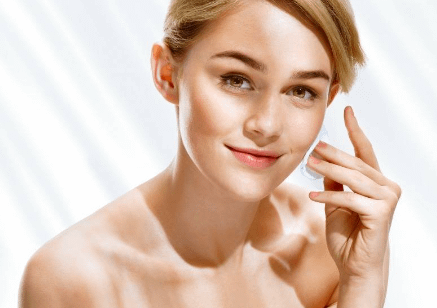 During the summer season, our skin has to face a lot of environmental factors like UV rays, heat & humidity, etc. It's important to keep our skin healthy by following an appropriate skincare routine. DIY homemade skincare is one of the best ways to take care of our skin during summer. Coconut oil can be used as a moisturizer and cleanser to keep our skin hydrated and glowing. Cucumber is also known for its cooling properties and helps remove dead skin cells. For dry skin, use honey or aloe vera gel as a face mask once or twice a week, which helps in hydrating the skin deeply and reduces wrinkles over time. Lip balm with SPF is very important in summer as it helps to protect our lips from sunburn. So, this summer, try some DIY homemade skincare recipes for your skin type and keep your skin healthy!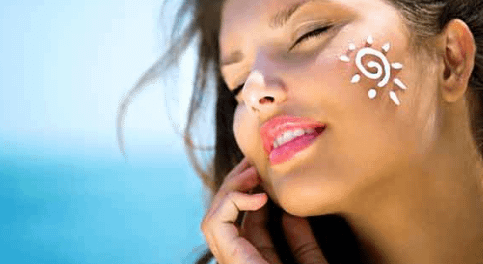 As the summers have arrived, so have all the skin problems attributed to this extreme weather condition. We do not feel the most confidence because of this. That is why the need for remedy is very high for your skin.
Many people do not invest in skincare products because they feel that they are extremely expensive and something that can be considered luxury and non-essential. However, this is absolutely not true. In this article, we will mention some of the homemade remedies that one can utilize to not only make sure that they are safe from these harsh weather conditions but they do not end up spending a huge amount of money.
Use cold milk
A lot of the time, in summer, whenever we feel hot, or we want to remove sweat and dust from our face, we wash it with cold water. While this might be necessary for the time being, it is very harmful in the long run. Because essentially, when you wash your face with cold water, some amount of dust accumulates on your face. And if this process continues happening, it could also be a serious thing.
In order to solve this problem, you do not have to spend a lot of time. Rather you can apply cold milk with the help of a cotton ball once you wash your case with cold water. In this way, any amount of dust that might accumulate in the poles of your skin will be eliminated.
And secondly, it goes without saying that you should always use sunscreen. The SPF level of your sunscreen should be dependent upon the sun rays in your area and city. You should make sure that the SPF level is compatible with the sun's rays. However, as a rule of thumb, you should never use sunscreen with less than 30 SPF. It is better to use youth skincare products.
Exfoliate your skin
In the summer, the need for exfoliating your skin is twice as much as on regular days. This is why you need to make sure that you exfoliate your skin at least twice a week.
You must be wondering why you must go to the store and buy the expensive exfoliating cream you saw last week. But that is not the case. Underneath, you can find out ways under which you can exfoliate your skin by using ingredients from your kitchen. So, it's time to raid your kitchen and make your skin glow again.
The best exfoliating cream can be made by mixing milk or cream with oatmeal or turmeric.
Add some lemon to this as well, and you will notice how big of a difference it will create. Now you just have to rub this paste on your face and your neck or wherever you've had sun exposure recently. Make sure that you rub this paste in a circular fashion on your skin. You have to make sure that you do this tip and trick for at least a week to see some of the best results in exfoliating your skin.
However, if this is not rendering the results that you wished for, then we have another homemade remedy that can come in handy for your skin type.
You can make a paste out of fuller earth, rose water, and sandalwood powder. This homemade remedy is also very useful for people who have acne-prone skin.
However, if your skin has mature acne, then make some minute changes to this paste to get the desired result. You can add curd and a pinch of turmeric powder to sandalwood powder. This will do wonders on your skin if you have mature acne and something that is not going away for a long time. This can also be applied to people who have chronic acne issues and something that they have been diagnosed with for their life.
Cleansing your skin
After you have exfoliated your skin, and have opened the pores, now it is time that you need to remove all of the impurities that have been embedded in the skin pores. For this purpose, you need to use yogurt and honey. Mix them together and apply them to your face for 10 minutes. This will ensure you are left with clean and fresh skin for the week.
Moisturize your skin
Sadly, there are no home remedies for moisturizers. There are some examples of homemade moisturizers, but they have not been very successful in doing the job. Therefore, you have to rely on the store product for this purpose.
However, always remember the following piece of information. If you have oily skin, you should use a gel-based moisturizer whereas, if you have normal skin, you should use a water-based moisturizer.
These are surely youth skincare products that will make sure that your youth is preserved. Also, they have been very fruitful against telomere and aging.