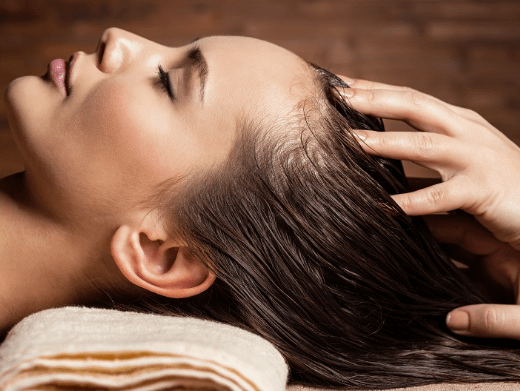 A homemade hair spa is a great way to look after your hair and scalp. It can help reduce hair damage, hair loss, and other hair concerns. To do a DIY hair spa at home, start by giving your scalp and hair an effective massage with the oil of your choice. Then, rinse your hair thoroughly with warm water to remove any excess oil. Next, apply natural ingredients like avocado and honey to nourish the scalp and boost healthy hair growth. Finally, rinse your hair again before styling it as usual. Doing this regularly can help keep your locks looking shiny and lustrous. You can also tailor the type of oil you use depending on the texture of your tresses – from thick and coarse to fine and limp – in order to best address lifelessness or breakage. And don't forget to incorporate a regular routine of using the right kind of products for you into your regimen in order to prevent any further damage or loss of volume! With these steps, you can take care of your precious mane from the comfort of your home – leaving it looking beautiful without having to splurge on expensive salon treatments.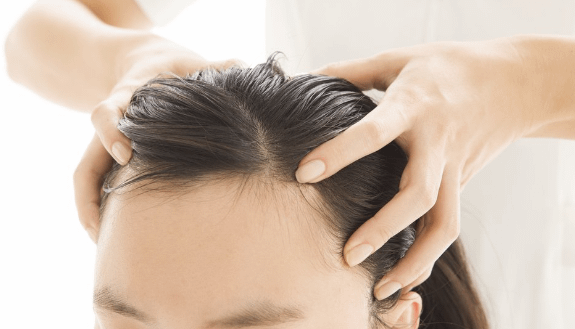 All of us want that our hair to look perfect at all times. For healthy hair that is strong and soft, homemade hair spa steps are essential. To achieve that, you need a perfect hair spa. A lot of us would like to believe that our usual washing routine clubbed with weekly hair masks is enough to maintain the health of our hair. Truth be told, healthy hair requires roots that are cleansed and well cared for.
So, here are some simple homemade hair spa steps that will give you healthy hair in no time. This is the perfect opportunity to treat your precious looks with a salon-style luxurious experience.
How to do a hair spa at home with this step-by-step spa treatment?
There are 6 steps of the scalp and homemade hair spa steps that uses the best natural ingredients.
Homemade hair spa steps
1. Massage your hair and scalp with oil
how to do a hair spa at home
The first homemade hair spa step is to do your hair spa is by oiling your hair. The best way to begin the pampering is to give your scalp a massage with a hot oil treatment. There are many benefits of doing oiling at home, it not only nourishes the hair but it also improves blood flow to the scalp. Regular hair oil massage made your hair stronger, improved the quality of your hair and it reduces frizziness and even breakage.
Oil preparation :
To prepare your oil for hair massage, use a mix of almond and olive oil and even mix a couple of drops of tea tree oil as it helps with both dandruff and stimulated hair growth. Use gentle, circular motions and go over your entire scalp. In order to make sure the pores are open for the oil to penetrate.
How it is done?
To follow the homemade hair spa step first, brush your hair and get rid of all the knots and tangles. This homemade hair spa step makes the process of oil application very easy. Then you take your prepared mix and warm up little oil, next you section the hair with your fingers and then you take some oil and in circular motions walk it into the roots of the head. Use the right amount of oil, as using too much will mean that you need to use more shampoo later.
Massage in a consistent pattern and try to cover the entire scalp. Make sure to apply oil at the back of the head, the area behind the ears, and the areas just above the nape of your neck. Massage well in these areas as they are most neglected.
After done with the entire scalp, then you start applying the oil to the length of your hair. Take some oil and rub it onto your palm, then run it on the length of your hair. Focus on the tips of the hair because they need a lot more nourishment. Do not rub your hair as it leads to breakage. Massage for about 10 to 15 minutes and wait for a bit before going on to the next homemade hair spa step.
2. Steam hair with a towel
hair spa massage
This is the most important homemade hair spa step while doing hair spa treatment at home which is steam. Steam therapy will open up the hair follicles and the pores of the scalp which means that the moisture will seep in and it will also ensure that the nutrients of the oil reach right up to the cuticles of the hair.
How to start with steam therapy:
Steam is always a well-needed bonus. Take a thin towel and soak it in a tub of warm water. Make sure that the water is not too hot as it can harm the hair. Remove the towel and squeeze out excess water then just wrap this warm towel around your head followed by a shower cap over this as it will help trap in all that steam and leave it for about 10-15 minutes. unwrap the towel and massage the head gently to walk the oil into the hair. This steam therapy provides nourishment and increases blood flow to the scalp resulting in healthy and strong hair.
3. Exfoliation
The next homemade hair spa step is exfoliation. Exfoliating your scalp is a necessity because it makes way for fresh skin and hair follicles to grow healthy hair.
how to spa hair at home
How to make your scrub for exfoliation?
This is easy to make, which requires 2 tablespoons of brown sugar and a spoonful of coconut oil. This needs to be used while you're in the shower but before you've used any kind of cleanser. Apply this scalp scrub all over your hair in small circular motions to get rid of flakes and build-up. Start by rinsing off the scrub and oil with cold water. First, exfoliation can make the scalp a little sensitive. Once the scrub is off, switch to lukewarm water that will help break down the hair oil.
4. Apply shampoo on the scalp
spa treatment at home
This homemade hair spa step is the favorite step of everyone else which is shampooing. After using the scalp scrub for exfoliation, apply shampoo that helps regenerate and repair your hair. Start by using the cleanser on your scalp only. The lather that comes out from this should be enough to clean your strands as going over boards with the product can severely dry out your hair. Always opt for a sulfate-free shampoo that removes the excess grime and dirt without overstepping the natural oils. It has keratin nutrients which are going to fortify and make your hair really strong and make them super smooth like the damage never really happened.
Gently massage your scalp with the shampoo, walking your way down to every single strand of hair. After one shampooing most people tend to rub the hair. They are thinking, it cleans out the dirt but the reality is that it makes the hair dry, and frizzy and causes hair breakage. shampooing the hair twice to get rid of all the oil and rinse off thoroughly. Always use lukewarm water to wash your hair as compared to hot water, it weakens the roots and causes dandruff.
5. Condition the hair
how can we do a hair spa at home
This is one of the most important homemade hair spa steps that is conditioning your hair. After shampooing gives your hair a luxurious deep conditioning treatment. Apply a conditioner to moisturize and team down the frizziness and dryness. This would make your hair more manageable and make them look super soft and shiny.
Before you start conditioning the hair, make sure to squeeze the water out of your strands. Excess water will dilute the conditioner and prevent the hair from soaking in the moisturizing ingredients. take some on your palm and smooth it over the hair from Midway's to the tips. . Keeping your regular conditioner for around 5 minutes is more than enough and rinse it off with water, dry out with a towel.
6. Apply a hair mask
hair-spa-treatment-at-home-explained-in-5-steps
The last homemade hair spa step in the salon-style hair spa at home is using a hair mask. what a hair mask essentially does is that it provides your hair with the right kind of nutrients. The hair masks protect your hair from heat and chemicals. This mask has the ability to turn any dull and damaged hair into healthy tresses.
How to make your natural hair mask at home?
In a small bowl, take half a cup of blended cooked rice. Add 1 tablespoon of jojoba oil or any other lightweight oil. Mix them well and make a paste. Apply this creamy hair mask all over the ends of your hair and, massage it into your scalp. section the hair and work the massage downwards to the tips of the hair. Disperse the mask evenly throughout the hair using a gentle massaging motion. Pay extra attention to the tips as they are prone to dryness and need extra care.
After applying the mask all over, take a wide-tooth comb and comb through. This ensures that the mask is evenly distributed throughout the hair. keep it on for 15 to 20 minutes and then rinse it off with water, you will instantly notice the difference in your hair.