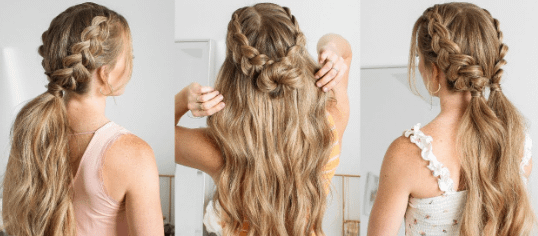 Braid hairstyles are some of the internet's dopest styles of hair. When a beautiful African American woman shows her unique look, it is remarkable. Especially when wearing this style. Whatever your preference, we have prepared to salute your braided hairstyles like color, micro braids, or edgy styling. For the weave, this goes double. We are listing here a few hairstyles, and you should also try these wonderful hairstyles. You can also try amazing hair accessories to make your hairstyle more attractive.
Braids are much more than a protective style and have been used by tribes to indicate many things, including social standing, age, and marital status. Opting for long braids is a look that those can achieve with naturally long hair or with the use of extensions or feed-ins. The finished result is gorgeous and feminine and can be personalized with beads, shells, or cuffs for a more individual approach.
Ombre is a coloring technique that seamlessly blends two colors, often one light and the other dark. It is a great way to try out different hues, whether you opt for something subtle and chic, like blond to brunette, or dramatic and cool, like black hair to grey or bright blue. You can dye your extensions or buy them already dyed, and this look can be adapted to suit many different braids, lengths, and thicknesses.
They get their name because of their appearance, which uses thick braids resembling a rope. They are created by wrapping hair extensions around your natural hair before twisting. Several variations to this look can be made in various lengths and styled to reflect your preference; this could be by opting for jumbo braids or keeping them small.
You can pair it with updos, loose hair, twists, etc. If you are feeling confused seeing umpteen types of braids on the Internet, we are here to help you out. Keep scrolling to learn about different braid styles and how to create them. Please do not stop reading now. Next, we will look at what braids are best for natural hair. Then, we will give you some tips for taking care of braided hair.
Braids are versatile, and there are many different types to choose from, allowing you to pick the style that best suits you.
The classic Dutch braid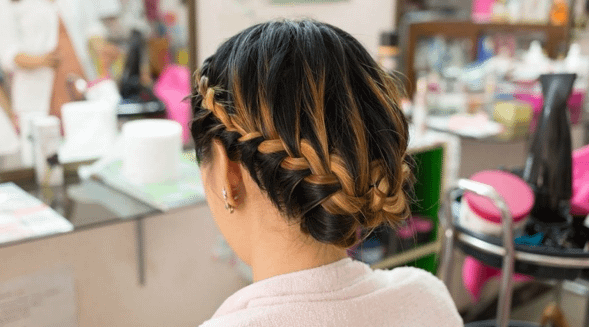 The Dutch braid looks like it's been put on top of your hair. On top of the head, it stands out distinctly and has more length than a classical braid. The Dutch braid, except in reverse, is formed like the French braid. That's the point of distinction: new hair is braided from below instead of putting each newly added section over the previous section. That produces a three-dimensional impact.
Whether you opt for synthetic or human hair, you can customize your braid styles for black women depending on the length and color you prefer.
This braiding technique is quite simple, and you need to make a braid as you normally would, but in this, hair goes in both horizontal and vertical directions, and the braid starts at the base of the head and goes from left to right.
The side rope braid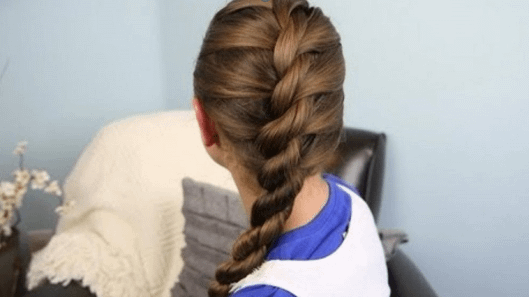 A rope braid's only "trick" is to use two pieces, twist them in the same direction and then cross them in the opposite direction. It is straightforward and better than regular braids when you get the hang of it. There are some distinct ways to use rope braids after you've mastered the trick: twisted milkmaid braids, a twisted crown braid, a twisted ponytail, etc. All of them are great summer styles, holding your bangs out of your face.
Brings a touch of boho to any look. It's one of the simplest braids to create because it doesn't involve a complicated pattern. However, you will need to separate your hair into small sections – about half an inch – and keep the tension throughout the braid to avoid it falling apart.
It is one of the simplest yet classic braid hairstyles for black hair. First, divide the hair into two sections through curvy side parting to achieve this look. Then, start braiding these two sections from the hairline and unite these two braids at the back of the head in the form of a twisted bun.
Amazing milkmaid braid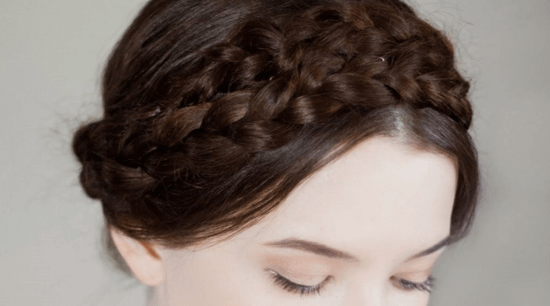 Milkmaid braid is such an alluring way to wear your hair up. This hairstyle consists of two braids wrapped on top of your head. To modify the look, you can select various styles of braids. Although it can look very complicated, pulling this hairstyle off is simple. Those who have thin hair need not worry about their hair look. Milkmaid braids are amazing for this kind of thin hair.
The trick to making this style look great is to keep the different sections of hair coming through the braid the same width. While that can take some practice, once you master this technique, you will often use it on medium-length and long hair. Using this style for special occasions, you can even incorporate flowers, shells, or beads into your hair.
Stunning waterfall braid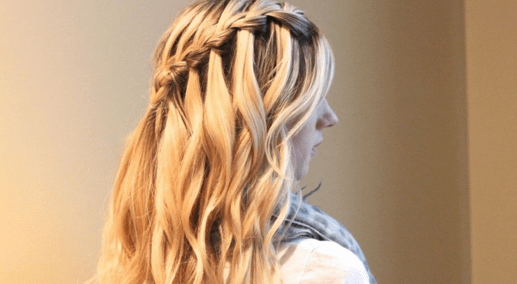 A waterfall braid is half a French braid or similar to it, in which part of the hair is braided, and like a waterfall, the remainder is left to cascade down. The waterfall braid can look complicated or tricky because you can use it to build complete braids, but it only takes a few repetitive steps to accomplish! Continue reading below for step-by-step instructions on making a waterfall braid. Those who have short hair problems can also look stunned with this waterfall braid hairstyle. You can wear this hairstyle for a day at the office, a night out with friends, or even a formal occasion. Curly crochet braid styles are one of the trendiest hairstyles for black hair.
The curly pineapple is a trending hairstyle, and you can spice this hairstyle up by adding braids to the mix. Whether you want to braid your hair on top or up the back of the head, braids can make your curly pineapple last longer while also helping you stand out among the crowd.
The thick-hair fishtail braid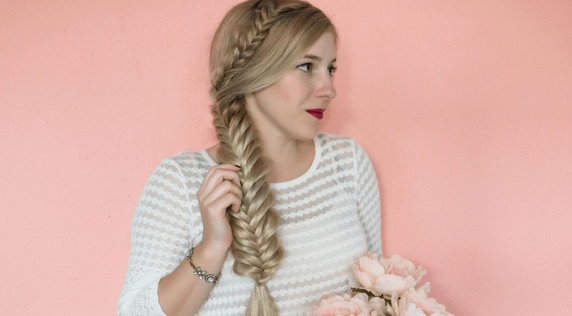 This thick-hair fishtail braid hairstyle is part of a dutch braid. The best thing about having thick hair is many experiment options. Though fishtail braids look complicated, they're more comfortable than French braids. A fishtail braid only has two parts instead of operating for three sections.
The half-up crown braid
My favorite thing about the twisted crown braid tutorial is that it takes five seconds to do it. Not literally, but certainly less than five minutes, all right. I love styles that are half up and think they fit so well when your hair is uncomfortable. I'm still missing my side braids, but I feel like my hair is semi-long again, for the most part, when I let it down.
It's also easy to create — run a comb thoroughly through your hair to remove the tangles and knots. Then, divide hair into three equal sections. You'll need to get three strands of your hair and grab two strands in your left hand tightly, and one in your right.
The crown braid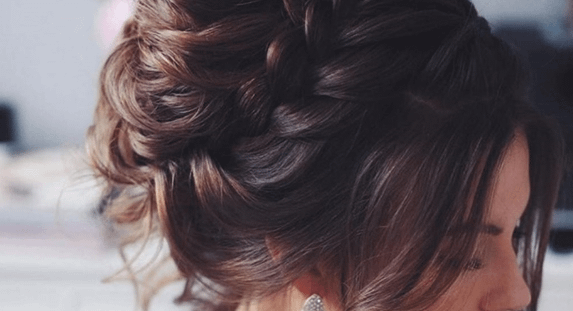 Here's another take on the Dutch braid, but the entire crown is wrapped around it! If you think your technique is down, this braid will bring your skills (and patience) to the test. If this braid takes several attempts to get the results you want, do not get discouraged! Take a break and try another time again if you find yourself getting irritated or tired (this particular braid will tire your arms out more than most).
Although this braid style is mostly apt for weddings, it suits various occasions. This is quite similar to a French braid and is created by making a side partition of hair and braiding the hair on the side of the head with denser volume.