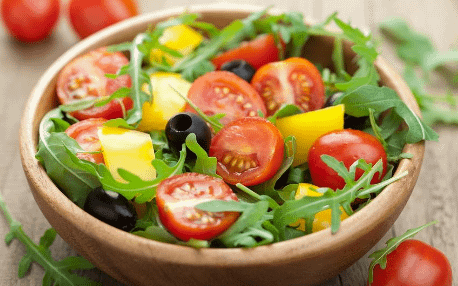 Having healthy skin is key to achieving a glowing complexion. Eating foods high in healthy fats and antioxidants can help improve your skin, while also preventing damage from free radicals. Foods like avocados, salmon, walnuts, dark green vegetables, and blueberries are packed with essential fatty acids, vitamins, minerals, and anti-inflammatory properties that will help to keep your skin looking its best. Eating these foods on a regular basis can help to protect your skin from environmental stressors and keep it looking youthful and vibrant.
Glowing skin is something that we all want especially in teenagers. But with the heavy pollution levels, and lack of focus on diet, all of it affects our facial beauty and we lose the natural glow of our skin.
All women want and look for fresh glowing skin and it is very natural. Achieving glowing skin is really very easy. How?!! All you need is a balanced diet and good eating habits that will make your skin glow.
The food we eat has an impact on our skin, and simple changes can make a huge impact on how our skin looks. So, here are some foods for glowing skin that improve the health of your skin and slow down the aging process.
Foods for glowing skin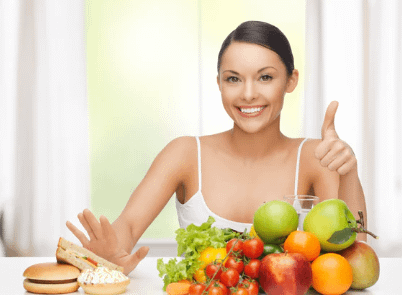 Here are the best foods that will make your skin glow and you get natural, fresh glowing skin in no time.
1. Avocado
Avocados are a great source of vitamins C and E, they offer amazing benefits for the skin. Vitamin C in avocados helps to maintain the skin's elasticity and firmness and vitamin E that protects your skin and supports the process of skin regeneration.
Eating one avocado a day reduces cholesterol levels and the folic acid in avocado provides vitamin C, potassium, and antioxidants to your body.
Including Avocados in your face masks can help retain the moisture level of your skin, strengthen your skin and enhance your skin tone.
2. Berries
Berries are great for the skin as they contain antioxidant properties that help get rid of dead skin cells. Berries also boost collagen production and minimize fine lines and wrinkles due to the presence of vitamin C. Also, omega-3 fatty acids present in berries help lighten the skin tone.
Barries are one of the healthiest foods for glowing skin that you can eat. Eating berries can reduce joint swelling and pain.
Add 1 tbsp of cocoa powder and 1 tbsp of honey to mash strawberries and apply on your face for 15 minutes to get glowing skin.
3. Banana
Banana contains various healthy nutrients such as vitamins A, B, and E. The nutrients in bananas work to maintain the elasticity of skin moisturize, prevent premature aging and wrinkles, soften and rejuvenate and fade dark spots and blemishes. Bananas are also very soothing on the skin and help bring back lost glow to the skin very fast.
You can also apply mashed banana all over your skin to make it soft and supple instantly.
4. Orange
Orange can help you a lot in looking good. Oranges are rich in vitamin C which is an antioxidant that works wonders for your skin. Oranges contain fruit acids that gently exfoliate your skin to reveal brighter skin every day.
Eat one orange or drink freshly pressed orange juice every day to ward off aging and wrinkles.
You can also apply orange juice mixed with curd or milk cream on your face daily to get a rosy glow to your face. It can brighten up the skin tone, reduce inflammation, and can slow down the production of wrinkles.
5. Tomato
Tomatoes are filled with nutrients and contain vitamin A, vitamin C, and folic acid. It protects the skin against UV radiation and also prevents cardiovascular diseases. Also, tomatoes have several anti-aging properties that keep the skin wrinkle-free and glowing.
Rubbing tomato slices on your face works wonders for your tired, dull, and stressed skin. If you have skin inflammation, rub tomato juice on your face to improve your skin tone and you can get your soft, moisturized, and young skin back.
6. Cucumber
Cucumbers are an extremely healthy fruit in summer because they are packed with water. Cucumber also supports the vitality and youthfulness of your skin. Vitamin C in cucumber improves the production of collagen in the skin and maintains elasticity.
Eating cucumber daily can improve your skin complexion.
Cut the cucumber and apply the round slices to your face for at least 15 minutes. It will improve your dull skin complexion, remove suntan, reduce the appearance of dark spots, and give you a natural glow and crystal-clear skin. Use this method several times a week.
7. Carrots
Do you know carrots are the secret to your glowing skin?
Carrots are packed with antioxidants and vitamin A which protect your skin from sun damage and also prevent premature aging, wrinkles, and dry skin. Carrots also contain vitamin C and potassium that aid collagen production in the body and help in keeping your skin looking healthy.
You can drink carrot juice on a regular basis that cleanses the skin from within. It helps repair skin tissue and can protect your eyes.
Apply it as a face mask by mixing carrot juice with some honey to get rid of dry skin and help your skin glow.
8. Beetroot
Beetroot is loaded with vitamins and minerals which are very beneficial for the skin. Its antioxidant and anti-inflammatory property prevents outbursts of acne and pimples and makes you glow instantaneously.
You can drink a glass of beetroot juice daily to maintain the elasticity of your skin.
Make a beetroot face mask using beetroot juice, honey, and milk. It gives you a soft, moisturized, and radiant look. It also clears all the dark spots, and blemishes and leaves you with a healthy glow on your face.
9. Potato
Potato is best in everyday comfort food. It is filled with vitamins C, B1, B3, and B6 as well as minerals and antioxidants. Potato is also a great remedy for useful skin that can help you to get clear glowing skin. It contains a catecholase enzyme which helps to lighten and even out the skin tone.
You can use potato juice for skin elasticity. Add some lemon juice to your potato mask. It gives natural cleansing and bleaching effects and exfoliates the dead cells of the skin. Apply potato mask every day for 15 minutes.
But it was those who consumed more portions of red and orange vegetables per day who had the greatest sun-kissed complexion—the result of disease-fighting compounds called carotenoids that give those plants their colors. Few foods are as rich in beauty stuff as baked sweet potato. In fact, just half a medium potato provides 200% of your daily recommended intake.
10. Almond
Almonds are rich in flavonoids and vitamin E which is vital to skin health. The regular consumption and external application of almonds can do wonders for your skin. Almonds prevent the cells of your skin from premature aging, repair the damaged skin tissues internally, and accelerate the formation of new cells.
Eating 4 almonds a day allows your skin to stay soft and elastic.
If you want to improve your skin tone and regain your lost glow, you can mix whipped cream with the almond paste and use the mask every day. It will nourish your skin and you can get soft, supple, and smooth skin.